NADIR III
Escultura
Madera pintada, hoja de oro, acrílico y base de metal
96 x 80,7 cm
2022
La palabra "nadir" vine del árabe y designa el lado opuesto al cenit. Usado metafóricamente para describir el "lado oscuro", "el sol negro"... También usado en oncología para referirse al periodo al cual se enfrenta un paciente cuando ha recibido quimioterapia.  La obra, al ser transitada, pasa de la luz a la oscuridad, revelando varios matices y profundidades en cada campo.
Painted wood, gold leaf, plexiglass & metal structure
The word "nadir" comes from Arabic and designates the side opposite  to the zenith. Used metaphorically to describe the "dark side", "the black sun"... Also used in oncology to refer to the period a patient faces when they have received chemotherapy. The work, when walking around it, goes from light to darkness, revealing various nuances and depths in each field.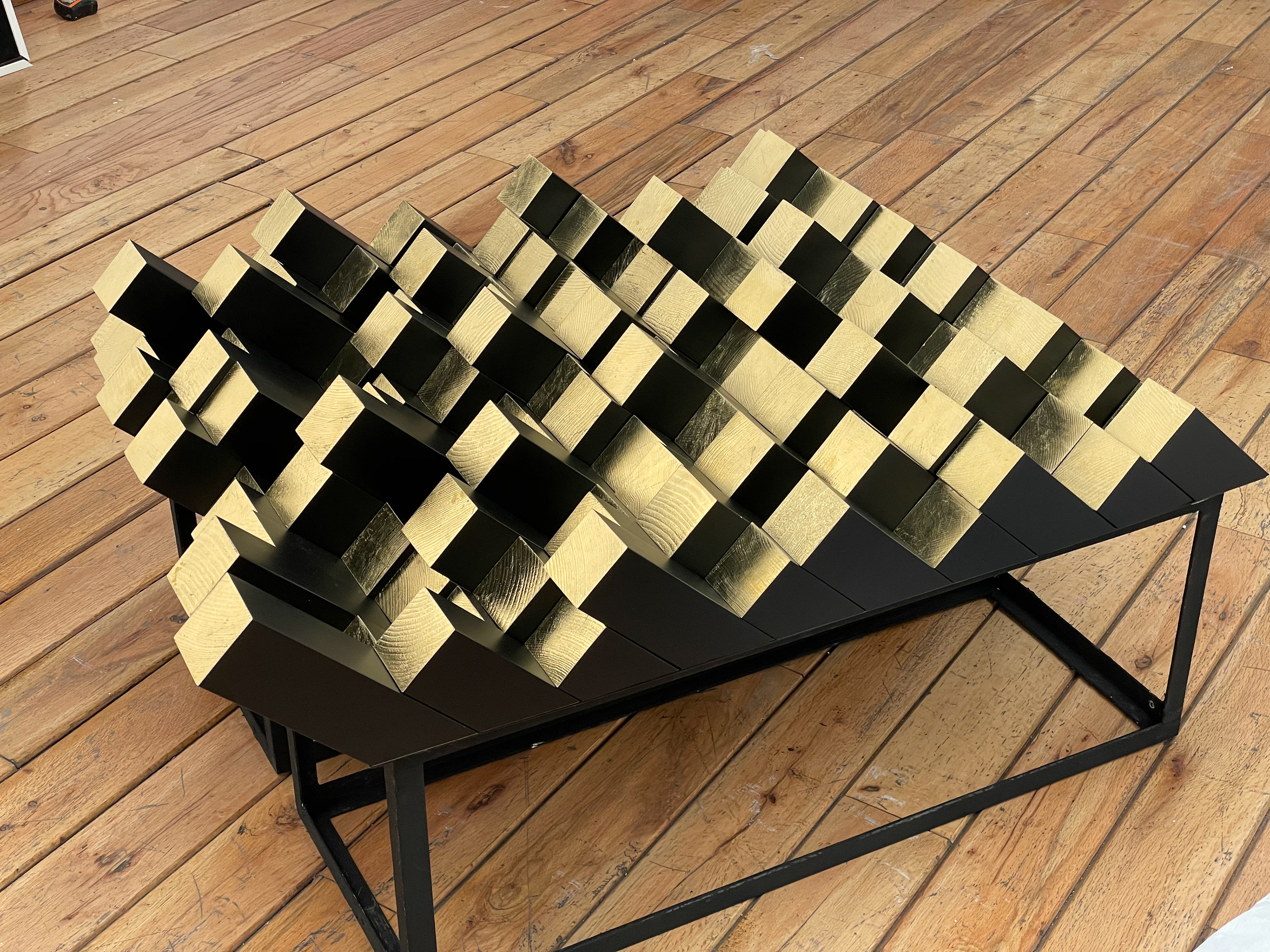 CENIT-NADIR
Escultura
Madera pintada, hoja de oro
120 ⌀ cm
2022